 I hope to entertain, inform & transform people through words.
A GOOD STORY TOUCHES THE SOUL & HELPS THE SPIRIT SOAR.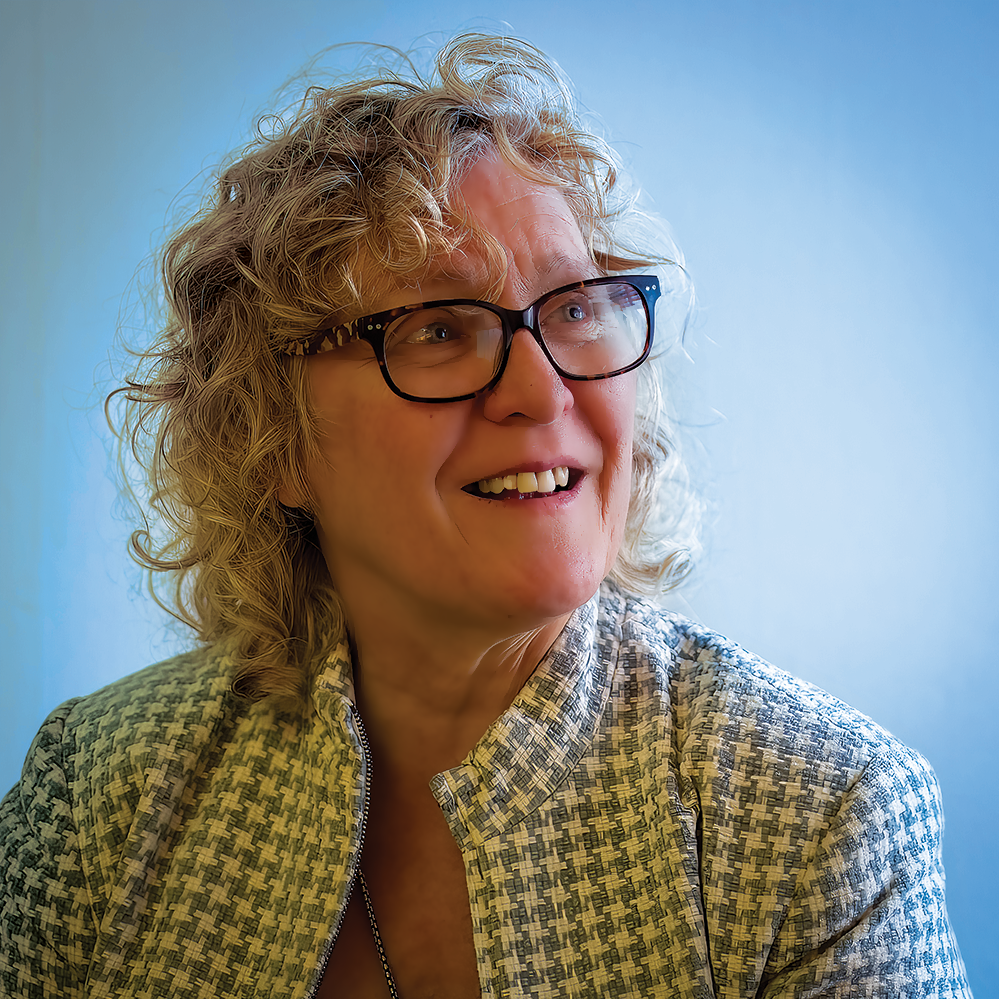 As an author, workshop facilitator, and professional storyteller Judy's creative intention is to make connections with people through words.

 

She adapts, creates & shares these stories though poetry, living characters, her books, videos & tales.

 

Judy can be found performing, giving author talks and workshops at various venues throughout the tri-state area. Online performances & workshops available.

 
[email protected]
(908) 357-0622
Workshop Facilitator/Teaching Artist
Storyteller/Author/Director/Poet
"Good stories stay with us and have the power to inform and transform the listener."
Born to tell, Judy started writing poetry as a small child of seven. At ten her rhyming slogan and picture won a citywide safety contest. She is now the author of four children's books, and a contributor to four anthologies including "Writes of Passage" a 2022 BookFest Award winner published by GLVWG. This year in her film debut Judy's animation based on her children's book "Amazing Petunia's Adventure" was selected by four film festivals and made it to the quarter finals in the BrightLight Film Festival, won "Best Half-Hour Animation" by the Atlanta Children's Film Festival 2023 and won "Best Animation Short" in the San Diego International Children's Film Festival.
She sprinkles elements of humor, wisdom, and originality in what she does and hopes to entertain, inform and transform people through her telling, workshops and stories. A workshop facilitator, since the late 1990's, with her professional career as a storyteller commencing in 2009. She published her first children's book in 2013. In 2016 she was selected to create a video presentation of her "Just Listening Poem" for the Missouri Humanities. In 2020 Fanstory, an online community selected her poem to win their spiritual poetry contest.
Amazing Petunia's Adventures
Being Different isn't always easy...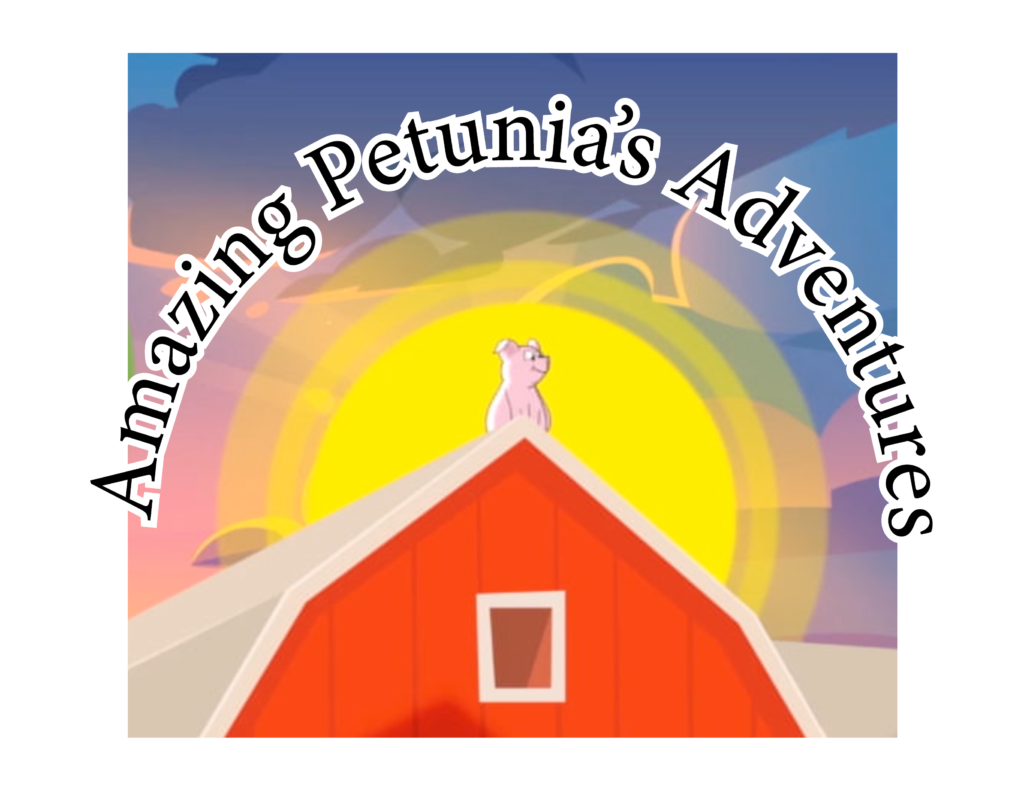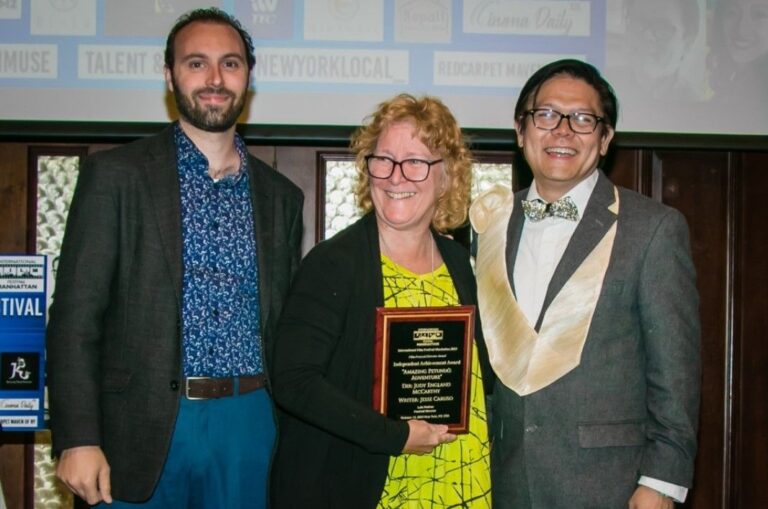 Award Acceptance Speeches
Performance Venues
Live / Online
Grounds for Sculpture
Chennai – India
(Online Festival)
Worldwide Virtual Storytelling
(African Folktales: Anansi & Aesop)
Bobcaygeon Music Council
Canadian Summer Program
Willowsford Conservancy Dark Sky Event
LVSG Family Series
Woodbridge Library – Storytelling 101
(Online Workshop)
The Center For Art In Wood
Cherry Hill Library – New Jersey Tales
(Online Storytelling Event)
12th Storytelling & World Music Festival
New Jersey Storytelling Festival
Bergen County Zoo
Children's Hospital of Philadelphia
CopsNKids
Zoellner Arts Center
Union County Performing Arts Center
Red Mill Museum
Timberline Lake Camping Resort
National Canal Museum
Kipona Festival
Rahway Winter Wonderland
Middlesex Historic; Old Town Village
Newark Downtown Event
Das Awkscht Fescht
Various Tellabrations, Featured Olio teller.
The Ice House (Topsy Turvy Tuesdays).
AARP various chapters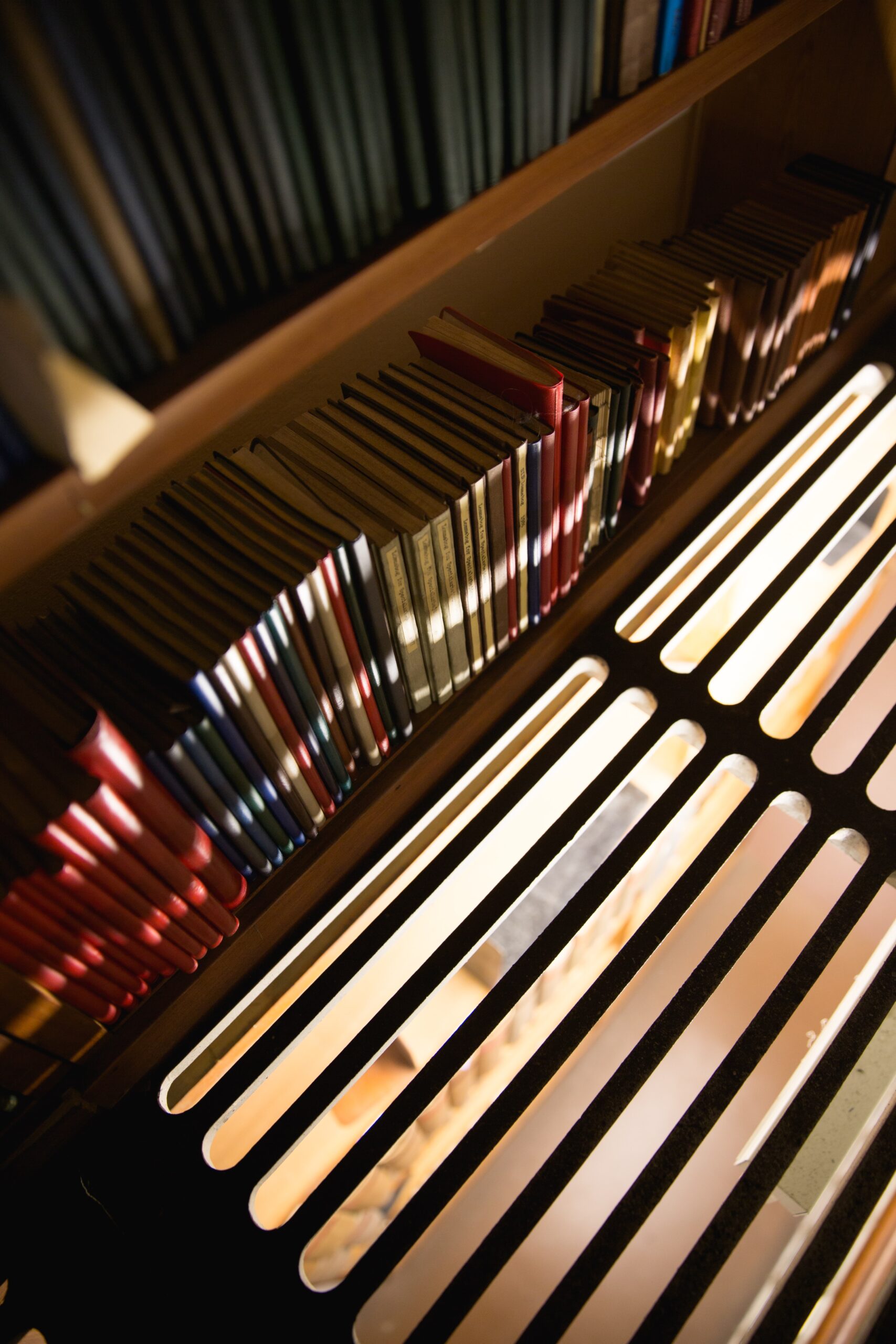 A creator of many of her tales she has published several of her original stories:
Books
Amazing Petunia's Adventures
Twas Midnight
Why, Oh Why, Did A Witch Swallow A Fly?
A Witch's Bash 12 Hours Of Halloween
Video / Animation
A video representation of an original poem was presented at "The Just Listening Event" for The Missouri Arts Council.
Award-winning children's animation 2023.
"Amazing Petunia's Adventures"
Anthologies
Mindful Writers Retreat Series
Poem & short story in "Love on the Edge"
Short story in "Shell House"
The Greater Lehigh Valley's Writers Group 
Poem "Rewriting the Past."
Award-winning 2022 Anthology
Short fiction & Poem "Writes of Passage"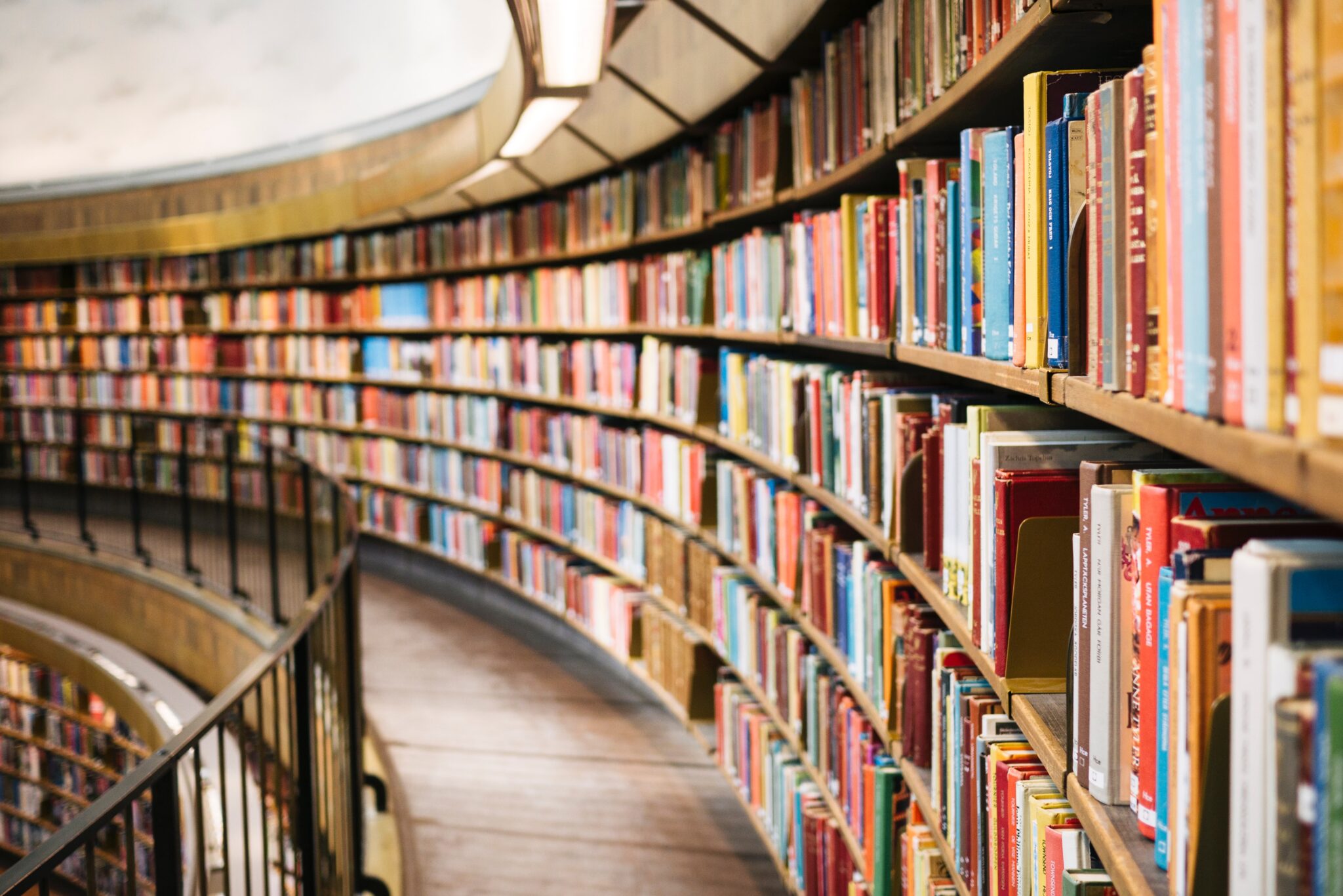 Amazing Petunia's Adventures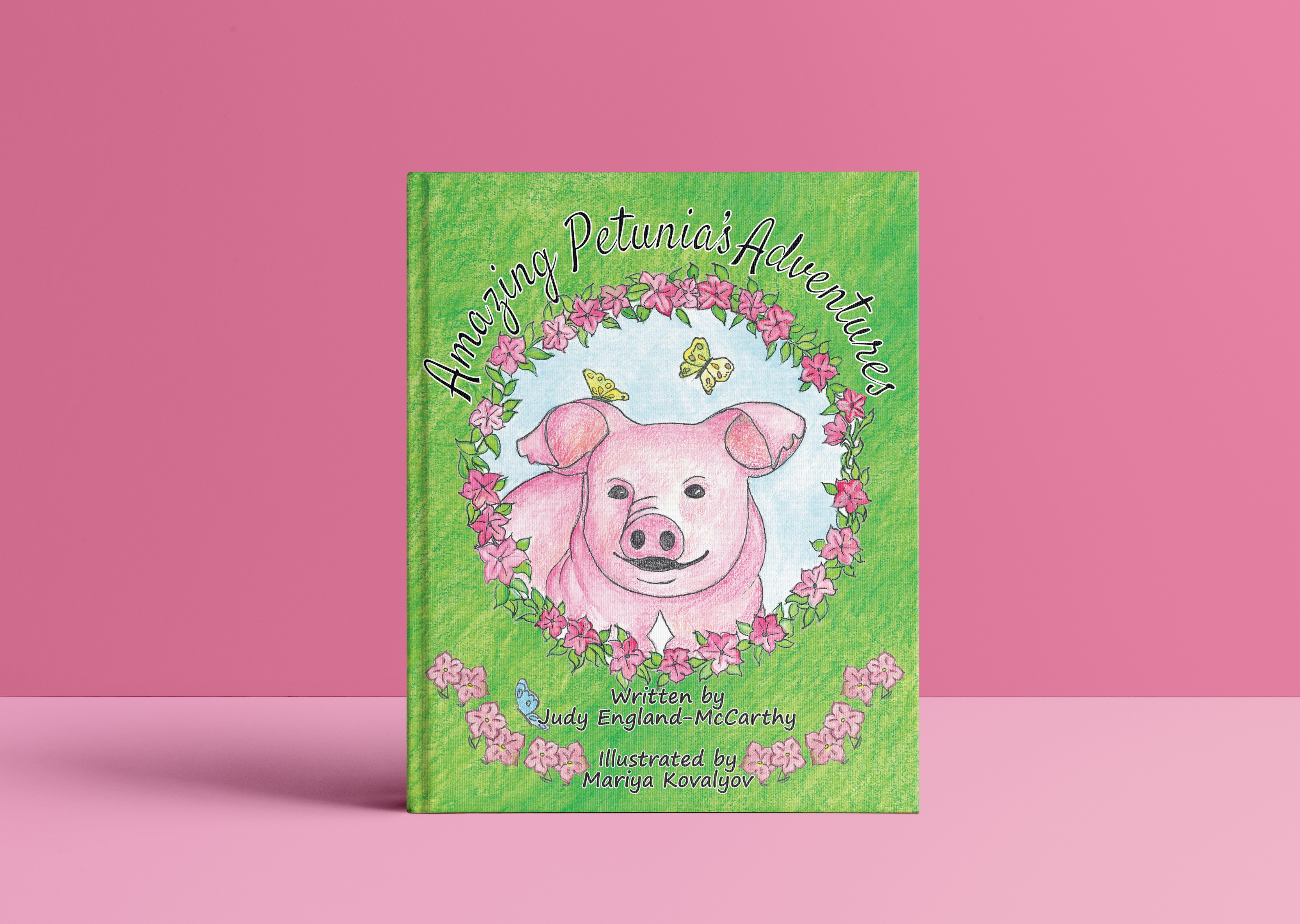 *Standard Children's Book 32 pages
As I opened one of the cardboard storage boxes I came across a different sort of puppet. It fit on your head instead of your hands. No sooner did I see it in the box, then it was upon my head and I was rushing around looking for the librarian saying, "It's a flying pig." Miss Linda embraced my unbridled enthusiasm. She smiled at me as I announced, "I am definitely going to make a story about this one." Thinking all the while how I had grown up hearing the phrase 'when pigs fly,' a figure of speech that means a complete impossibility for something to ever happen.  Right then and there I knew I would write a story to show the world that not only can pigs fly, they can prove dreams really come true.

Petunia Pig Endures
Reviewed in the United States 🇺🇸 on May 24, 2021
Verified Purchase
I purchased two copies of this delightful book, one for my six-year-old granddaughter and one for me. When we speak on the phone, we have our own copy in front of us. My granddaughter reads the book and I follow along, helping her with a word or two. She comments on the pictures and Petunia's experience, and never tires of this delightful story. The morale of the story is not to give up and to face up to difficult times. When we strive to achieve, we do, and the feeling of accomplishment is beyond the feeling of struggle.
A Witch's Bash 12 Hours of halloween
Inspired by a Christmas song, A Witch's Bash is a great way to get into the Halloween spirit. The highly imaginative illustrations & creative take on a traditional melody will become your family's go-to book for Halloween. Enjoy the song included at the back to enhance your interactive experience of the book.
"Esteemed storyteller Judy England-McCarthy's (not too!) spooky yet silly spin on the traditional "12 Days of Christmas" is sure to become a Halloween favorite. The catchy lyrics will have the whole family singing along as they search for the charming creatures who make up the creepy countdown in this soon to be classic!"
Linda Hansen • Director • South Plainfield Public Library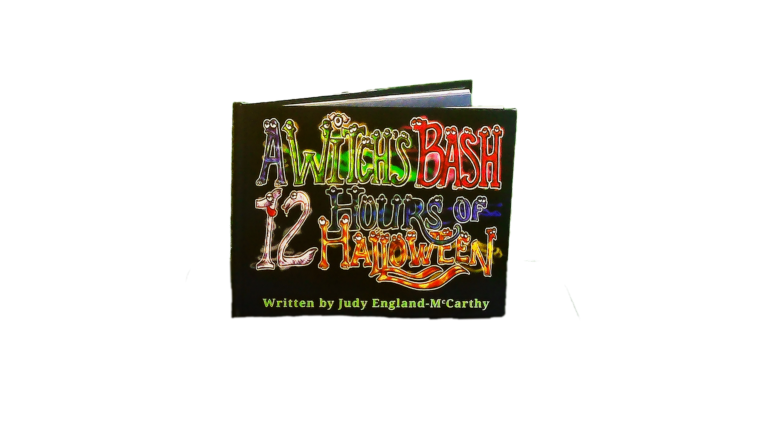 *Standard Children's Book 32 pages
Great multipurpose holiday read for the kids
Reviewed in Canada 🇨🇦 on September 15, 2022

Verified Purchase
Great Halloween find. The kids are super excited to add it to our fall reading collection. The author takes a familiar xmas sing and reinvents it for the Halloween season. Additionally beyond the updated lyrics, the story also contains a proper story introduction and ending so the kids are left satisfied. Offers multiple avenues for exploration leading to a extendable readability. Counting, singing, seek and find, the opportunities for enrichment and entertainment are endless!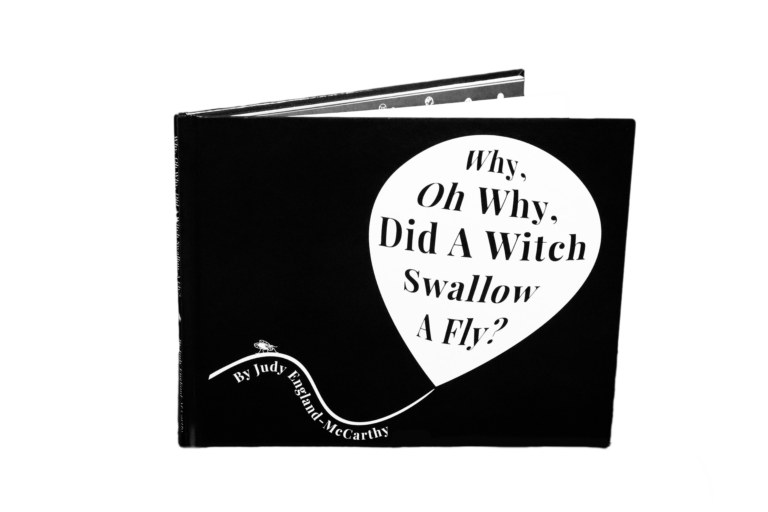 *Standard Children's Book 32 pages
Why, oh why, did a witch swallow a fly?
Though there are many versions of the "Old Lady Who Swallowed A Fly" this is the first to question why. A fun adaptation of an old tale that has been entertaining children for years. The simply stylized black & white illustrations make for a refreshing visual change.
Fabric book !!
Reviewed in the United States 🇺🇸 on January 11, 2022
Fantastic engaging book for kids.
My two boys love it !!
Reviewed in Canada 🇨🇦 on November 10, 2021
Verified Purchase
We really enjoyed Judy' England McCarthy's book, the story is especially fun to read out loud. Great work too by illustrator, Andrew McCarthy. Keep up the good work! Can't wait to receive my copy of Twas Midnight!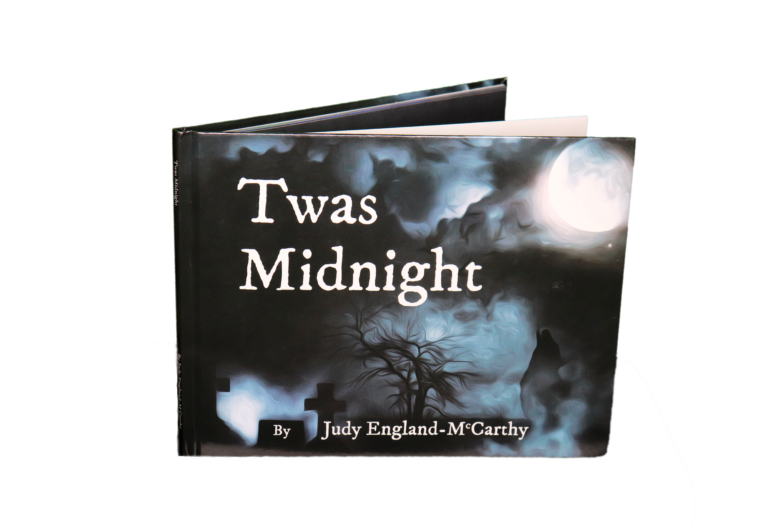 *Standard Children's Book 32 pages
Twas Midnight is an original tale of rhyming verse. The photo-like pictures lend an interesting & unique quality to the story. Reading and sharing this with your children is a fun way to get into the spirit of this festive holiday.

Easy & fun read to my littles
Reviewed in the United States 🇺🇸 on October 2, 2022
This book was easy and fun to read to my child and my pre k classroom. The illustration is also beautiful, many questions and discussions come from each page. Its the perfect Halloween read along for all.
Twas Midnight is a feast of Halloween Color.
Reviewed in the United States 🇺🇸 on October 18, 2021
Verified Purchase
Twas Midnight is a feast of color, bright and beautiful, wrapped around kid-pleasing poetry, just right for Halloween. The often surrealistic art should appeal to adult and child art lovers and the kid-friendly bold-printed words helpful for young readers. There is as much to "haunt" as to delight readers.
Anthologies Featuring the Author
Won Spring 2022 BookFest Award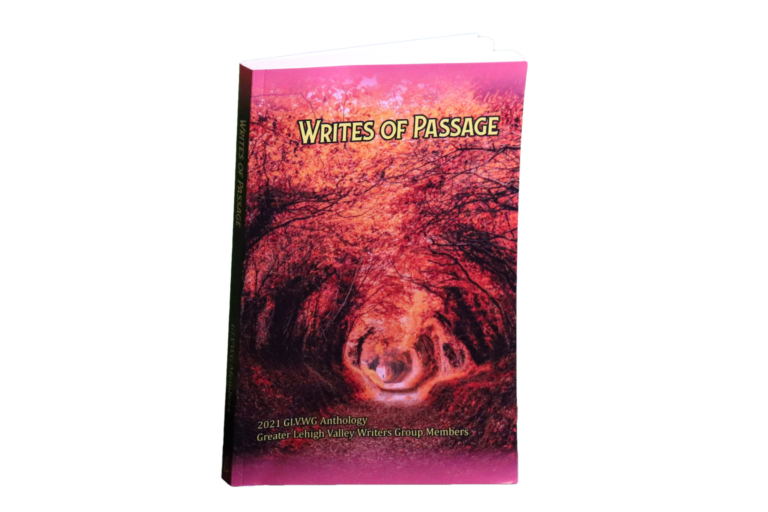 1st place in the Anthology category 
Her stories are filled with elements of humor, wisdom and magically unfold sharing with the listener life's truths. Relive the Wild West; learn how the tortoise got his shell. Audiences both young and old will be entertained with her joyful telling.
Thank you for sharing your energy, talent & knowledge of Annie Oakley during our Tea Fundraiser. Your amazing storytelling skills brightened the room. We are so blessed & honored to have you perform. 
Donna Keeney
Co-President, Open Arms Inc, Toms River, NJ
Judy England-McCarthy's lively, expressive and dramatic style keeps the entire audience enchanted – here is a performance not to miss!
Linda Hansen
Library Director, South Plainfield Public Library
Judy's stories on the Old West painted an unforgettable image of the life and times of the pioneers. Her rendition of Annie Oakley was especially entertaining.
Joanne Stivale
Legislative Chairperson AARP
You are such a natural talent. I hope you will continue to bring your gifts to other schools and libraries. I would recommend you to anyone!
Donna Bode
Children's Librarian Rahway NJ
Expression without words is the universal language.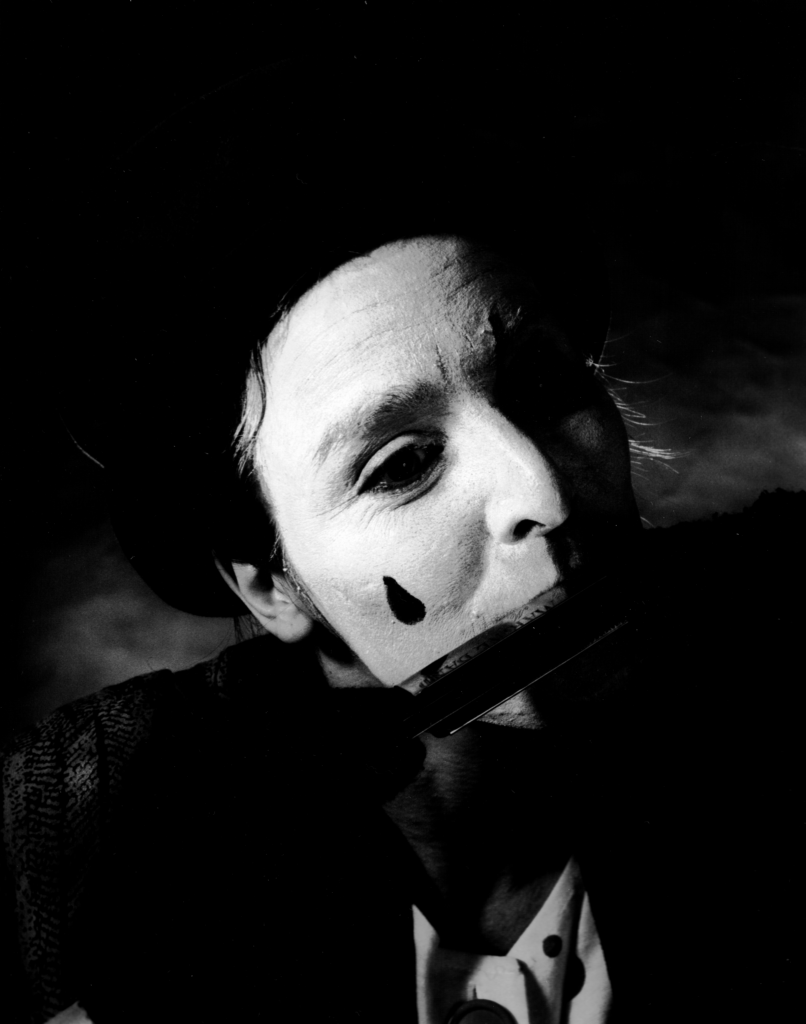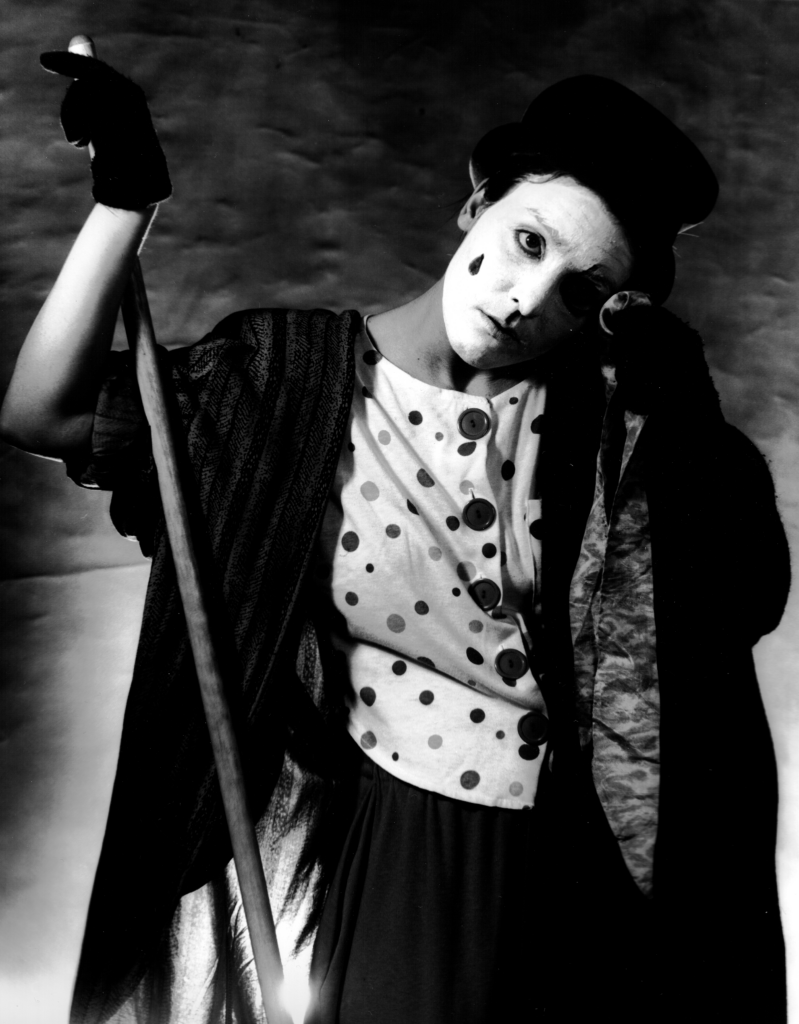 Mime at block party
"Judy England-McCarthy as a mime at a street fair in Bethlehem PA. She was very entertaining and engaging, moving through the crowd and interacting well with both adults and children."

Stephanie Stover
NE Ministries
Fund Raiser
Children's Dyslexia Centers of NJ

"We invited Judy England-McCarthy as a mime for our summer Fund Raising BBQ event for the Children's Dyslexia Centers of NJ. The children and adults alike loved her UNSPOKEN humor and wit, as she delighted the guests around the room."

Kevin W. Engemann, Chairman of the Board
Children's Dyslexia Centers of NJ-Scotch Plains Campus.
Trinity Episcopal Church Event
"Judy England-McCarthy a popular, engaging storyteller to children, has brightened the outreach efforts of our Trinity Episcopal Church in Bethlehem for three consecutive years, beginning with a joint program on music for the children at the Northeast Ministry in 2014. In 2015, she did double duty as a storyteller and mime at our July Market Street Fair Storyteller's Pavilion. In 2016, she performed as a mime at the NE Ministry Block Party in June and as a Storyteller at our four part Children's Story series for the NE Ministry Summer Camp in July and August. She is a mainstay of cooperation enjoyed by Trinity and the Lehigh Valley Storytelling Guild."

Canon Mother Laura Howell
Obl.S.B., Rector, Trinity Episcopal Church, Bethlehem, PA.
Street Patron
"I think the mime was very clever and on the spot creative dealing with children of all ages. In particular she was patient with an adoring but annoying fan (a ten year old boy) who kept following her around."

Sarah

Contact me if you have any questions, need further information, or assistance.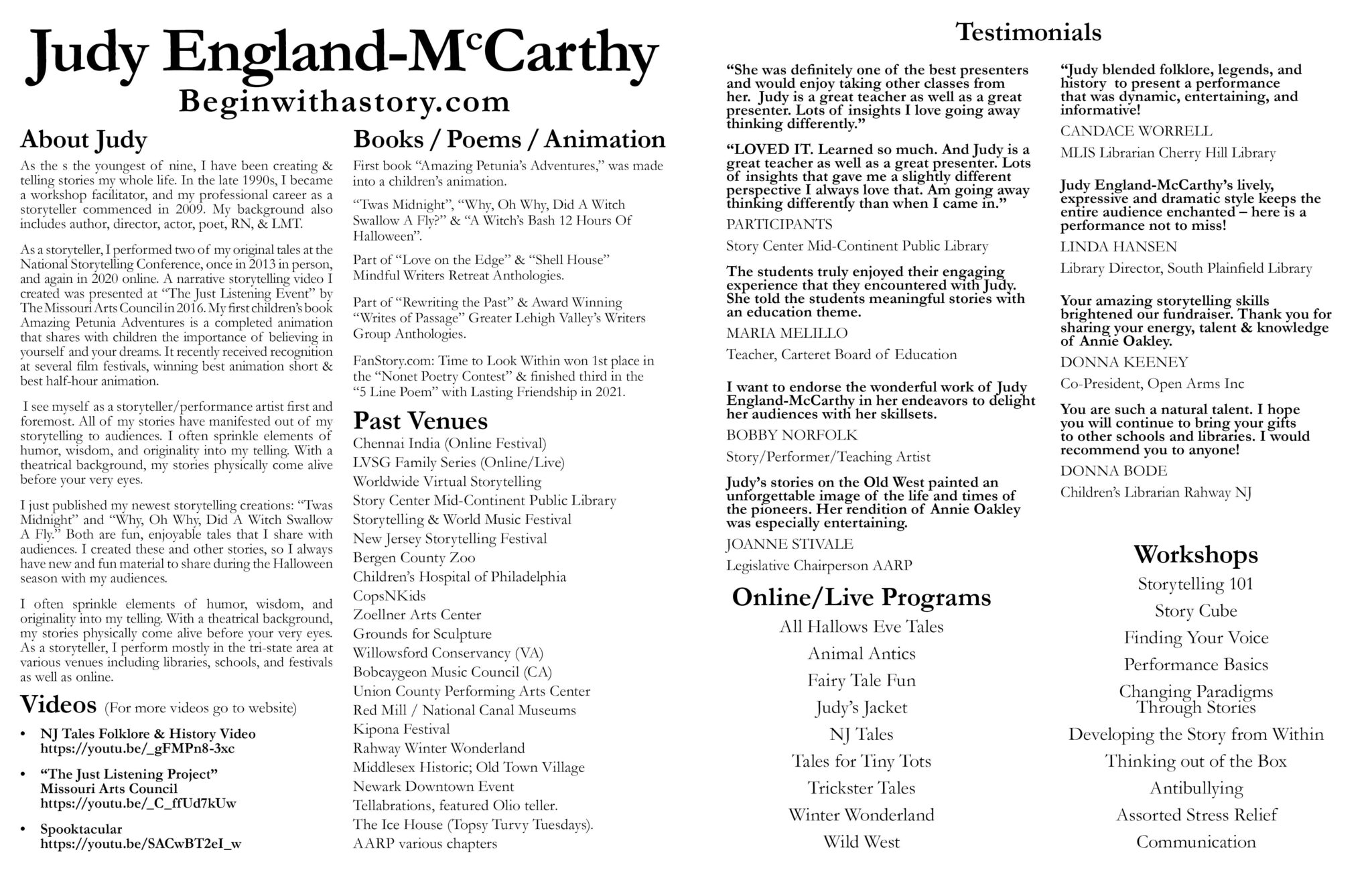 Programs / Workshops
Books
Send me an email. I will get back to you with payment & mailing instructions.
Autographed copy
Free shipping USA
List title of books & number of copies you wish to purchase.
Please include anything specific you want written in the book.
Payments Via
Venmo or Paypal